The NWS Phoenix tweeteted out:
Temperatures well below normal today and Tues. Too bad it won't last! Excessive heat coming later this week. #azwx #cawx #azheat #caheat pic.twitter.com/KQw81HmFWe

— NWS Phoenix (@NWSPhoenix) June 12, 2017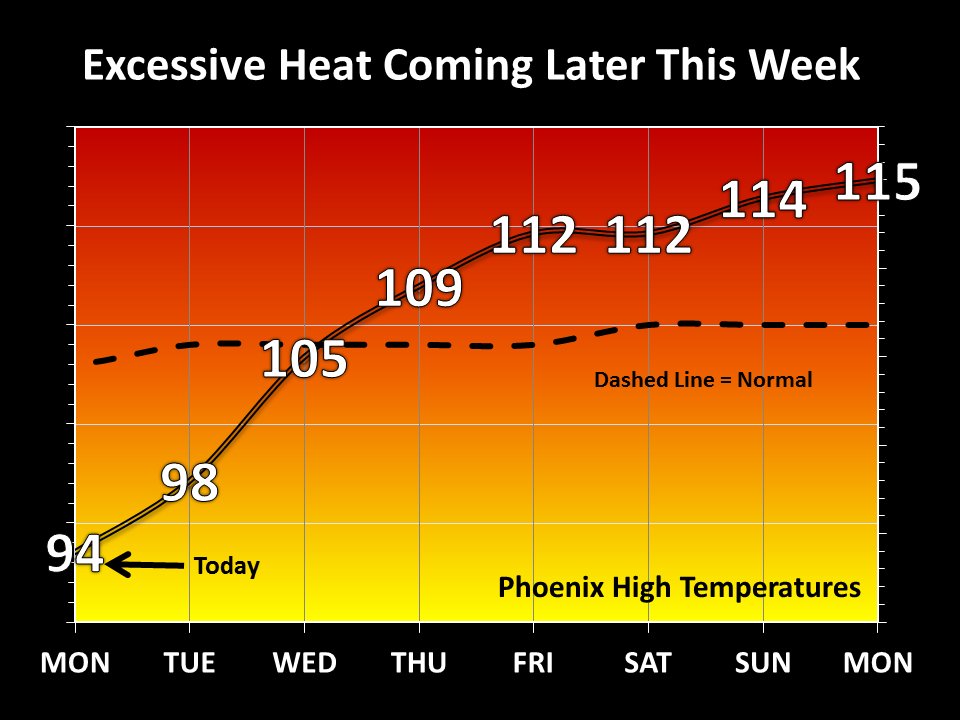 If you are new to the Valley of the Sun or if you have lived here all your life, Hydrate.
The air is extremely dry in the desert so your sweat is evaporating faster than you may realize.
We have an ole' sayin in the desert.
"if you wait until your thirsty to drink, you're dehydrated"
These high temperatures are dangerous, please be careful and always keep yourself hydrated. Don't become another statistic.